article
Waiting room
Waiting room
Waiting room is a virtual foyer where your attendees are waiting for the event to start. You can set it up in the Waiting room tab while scheduling an event.
Feel free to put any significant information for your attendees. By default you are prompted to add an agenda along with a description of your presenters.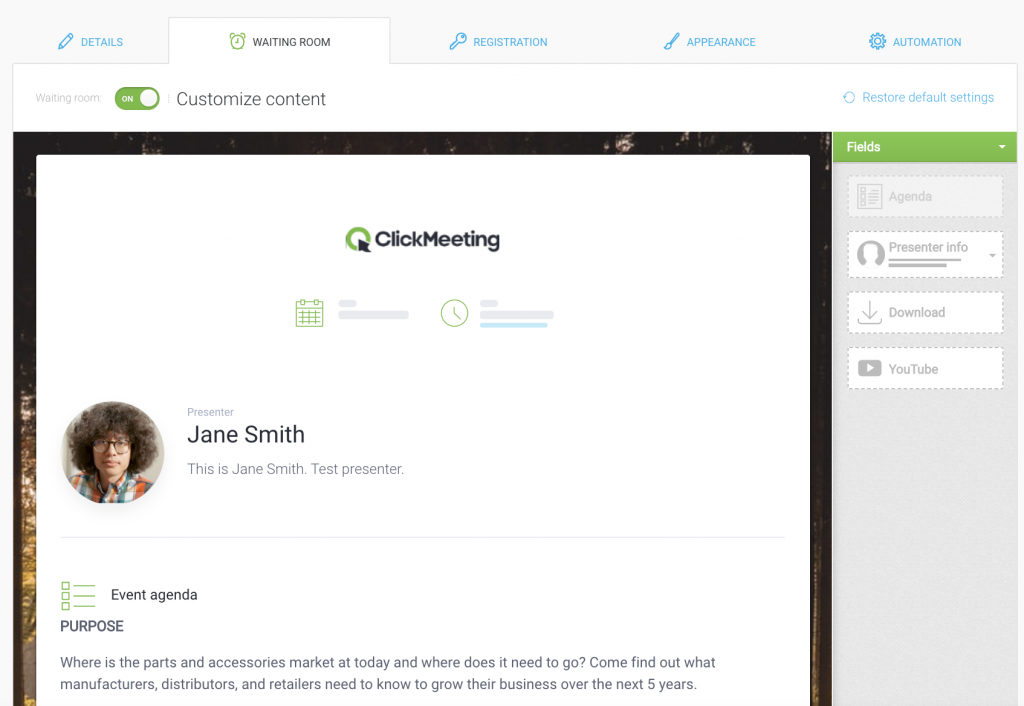 You can choose other elements under Fields on the right-hand side and add them your waiting room. Simply drag and drop them into the waiting room area. The Download module contains pre-uploaded files and also allows you to seamlessly upload a new file, if necessary. Add a Youtube video to effectively introduce the audience to the subject of your presentation.
Please bear in mind that Waiting room is enabled by default. If you disable it, attendees will enter the event room directly and anyone who joins it will immediately start the event. Disabling the waiting room can be useful in particular cases. For example, if you want to provide your attendees with a room to chat without you being present, you can schedule a meeting and disable the waiting room. Just remember to log in when the discussion is over to end the event and close the room.