article
Registration
Can attendees register for my events?
Yes, they can, but you need to enable it when creating an event. Go to the Registration tab and turn the registration button to the On position. First name and email address are required by default. If you want to add a new element from the list on the right-hand side, click it and drag and drop onto the registration page layout.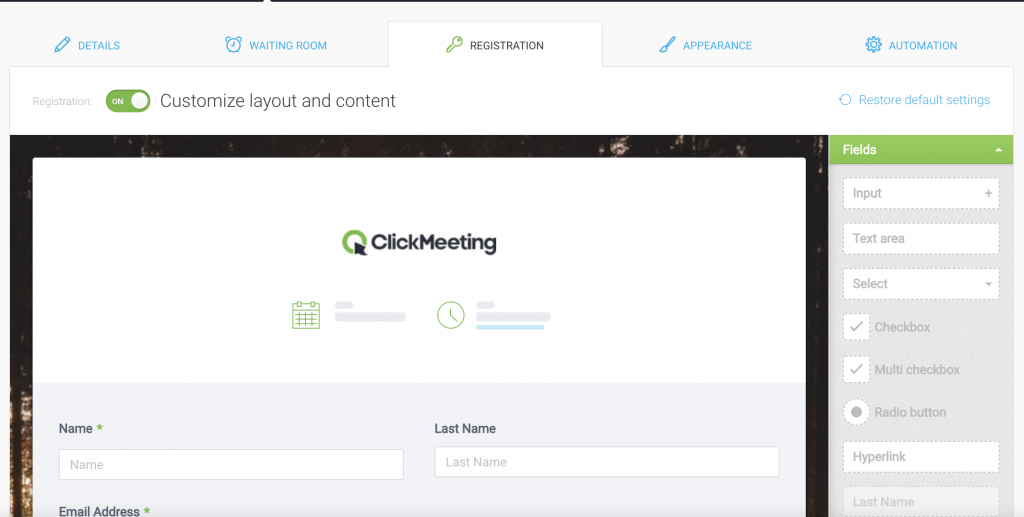 In order to obtain the room URL, your invitees need to find the invitation to registration in their mailbox and follow the link to the registration form. Once they have registered, they will receive the confirmation message with the room URL.
If you enable Registration, you'll know in advance how many people want to participate, so you can capture any additional information you need.
Can I redirect my attendees to a website after the registration?
Yes, you can automatically redirect your participants to your thank-you page or any landing page by entering a URL in the Registration tab. Your attendees will be taken to that address as soon as they finish registering.