article
Embed
How do I embed an event room on my website?
An individual embed code is generated for each event that you create. You can find it by going over to the Schedule → Dashboard page. Click Actions → Details → Embed next to your event, then copy the embed code and paste it into your website's code.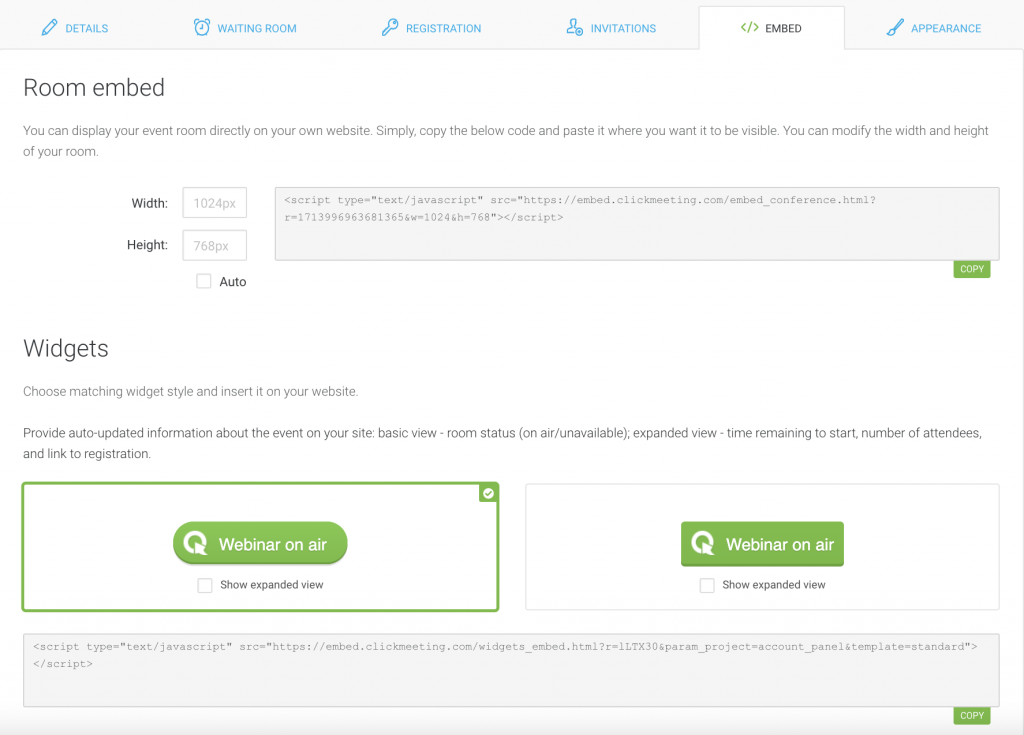 Here's an example of a webinar room embedded into a webpage: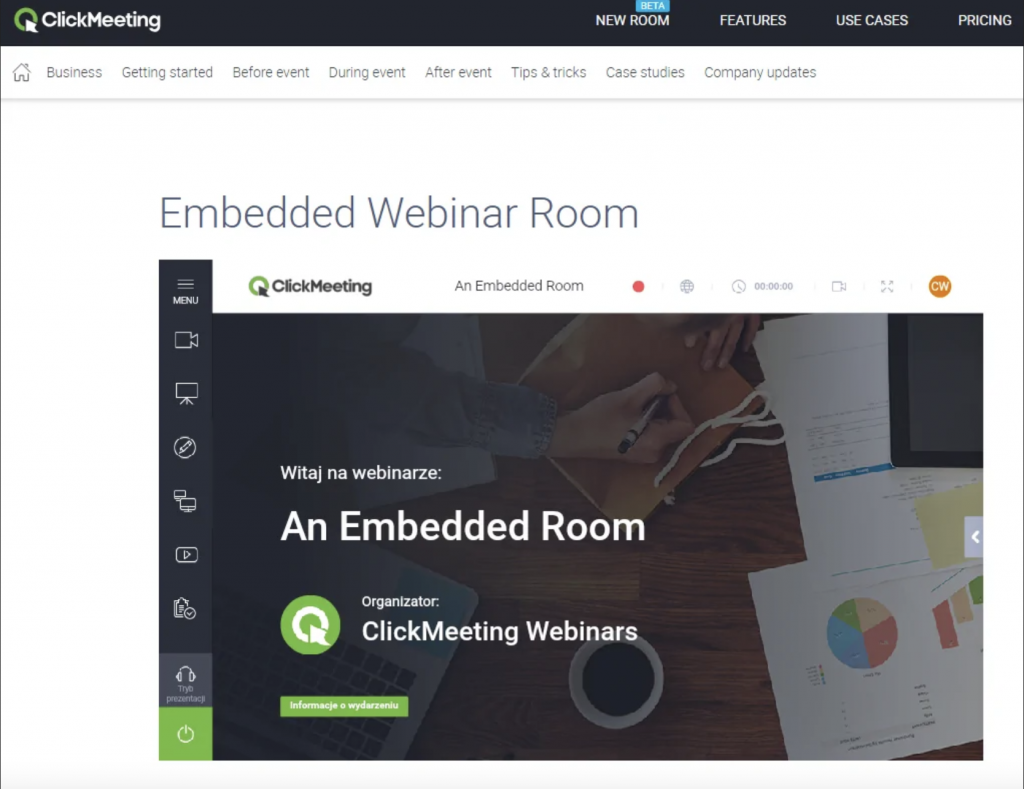 Please note that embedded event rooms are not supported by the RWD version. 
By embedding a webinar that has registration on, you are basically embedding the registration form in the first place. Potential visitors will access it on your site, then receive a registration confirmation email with a link to join the event.